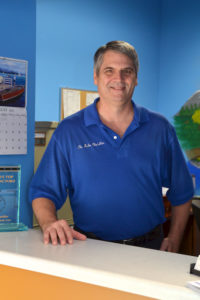 After twenty years in the United States Air Force, Dr. John attended Palmer College of Chiropractic in Davenport, IA. He graduated and started practicing and a year later came to DeKalb, IL to start Aspen Chiropractic Clinic.  Dr. John is an active family man, and since moving to DeKalb , Dr. John has become an active member of the community.  He is a member of the American Legion, local Moose and Elk organizations, Knights of Columbus and DeKalb Chamber of Commerce.  Dr. John stays during the week in DeKalb to practice and then returns home every weekend to spend time with his wife, six children, and eight grandchilden.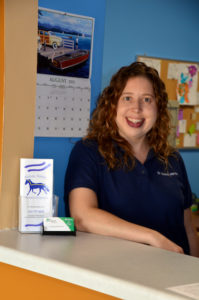 Dr. Bonnie graduated from Palmer College of Chiropractic in Davenport, IA and has a post-doctoral certification in animal chiropractic. Dr. Bonnie treats people at Aspen Chiropractic Clinic in DeKalb, IL Monday, Tuesday, Wednesday, and Friday. She travels to people's homes to treat dogs, cats, horses and other animals Thursday and Saturday by appointment.
Before becoming a chiropractor, Dr. Bonnie graduated with a bachelors in animal science and worked for four years as an equine/horse specialist in Wisconsin.  During that time she became certified in natural hoof care for horses and learned the value of combining natural hoof care and equine chiropractic as well as the value of chiropractic for people and other animals from the clients she met and horses she worked with.
If you are interested in animal chiropractic please visit www.HolisticBalanceAnimalChiro.com.